TopMusic is a platform whose vocation is to promote Christian music.
By registering on the platform, the artist or his representative attests to adhering to all the points of the profession of faith. Below is part of an artist's registration form: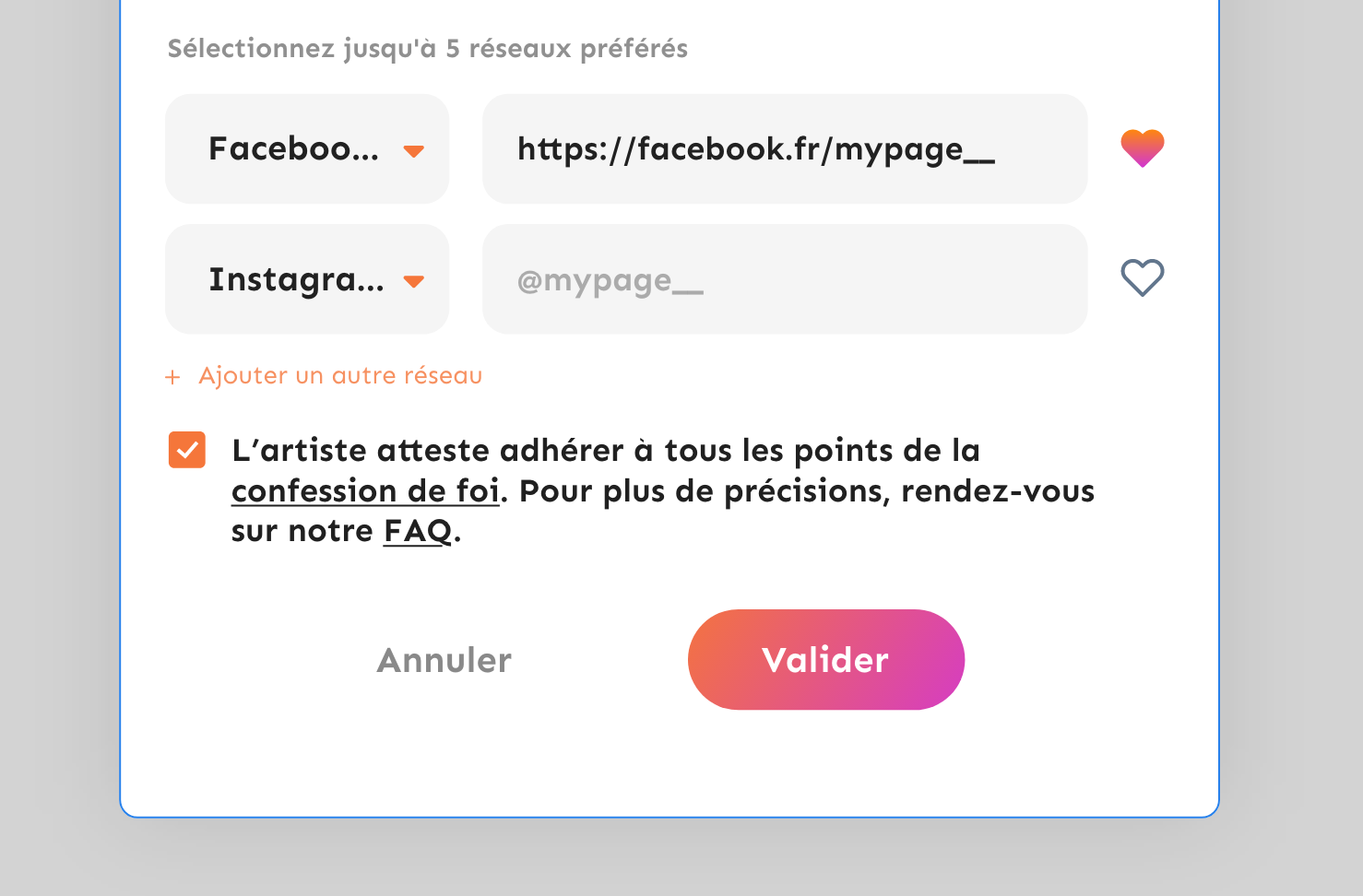 1st commitment: the artist attests to adhering to the confession of faith
Our confession of faith*, largely inspired by the confession of faith of the "Lausanne Movement",* takes up the fundamental points of doctrine that have traveled through the ages, the territories, and have been affirmed by the vast majority of theological experts:the Trinity, the Divinity of Christ, the historicity of the incarnation, the death, the resurrection of Christ, the uniqueness of this God there as the only God, the resurrection of the just, the judgment of the unbelievers, the unity of Church, salvation in Jesus alone, the total authority and truth of the Bible.
In addition, with each new release, the artist or his representative certifies that all the content deposited (texts and visuals) is in accordance with the confession of faith and the moral charter.

2nd commitment: The deposited content (text + visual) must comply with the moral charter and in accordance with the confession of faith
By promoting music of Christian obedience, TopMusic aims to promote biblical values ​​such as love of God and neighbor, life, fidelity, forgiveness, justice, freedom and responsibility,...
In addition, we want this platform to be used by all Christians (users and artists) and to be a vector of unity. Thus, as mentioned above, our doctrinal framework is based on the fundamentals, the doctrinal consensus around which Christians unite, leaving aside points of secondary doctrines which create divergences within our family.
The moral charter delimits this perimeter in which the deposited content must fit in order to allow the dissemination of biblical values ​​and the unity of Christians.
If our team realizes that one of the two commitments is not or no longer respected, we reserve the right not to authorize an exit or to delete an existing exit. If necessary, the artist will be informed and will of course have the possibility of discussing with our team to have an explanation.